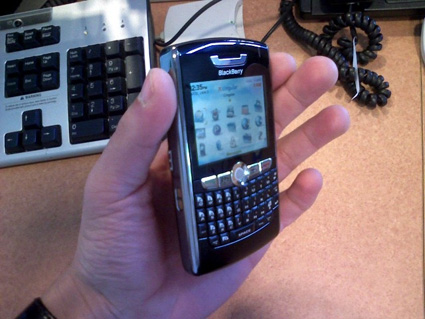 The Blackberry's would be latest phone 8800 has been spotted with few live shots in the HowardForums where it has been identified as 8900c. This full QWERTY smartphone will give immense leverage to RIM and add variety to its stable.
The phone looks bulky and thick but the final judgment should be passed when it is formally launched.
Hope to see it soon.
Via: Engadgetmobile