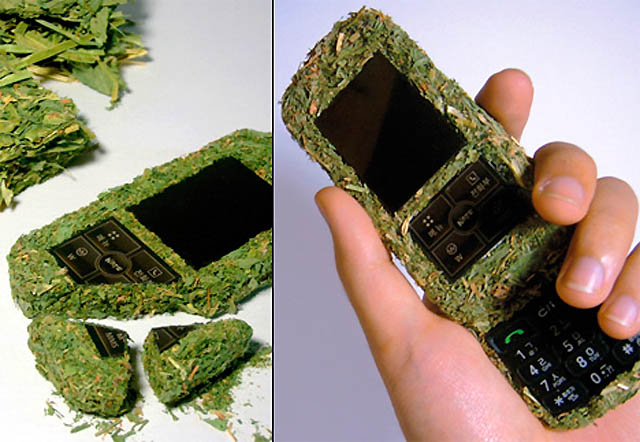 The cellphone industry is big and growing. They are trying their best to dole out new and unique products but some turn out to be totally outrageous to downright bizarre. In the recent past, we have seen a sudden spurt of these outrageous cellphones as well as landlines. Some of them are listed below. They all may not be functional but they are sure to attract a lot of attention. The final buying option lies with you. Following are the most outrageous phones ever made.
1. The Nokia 888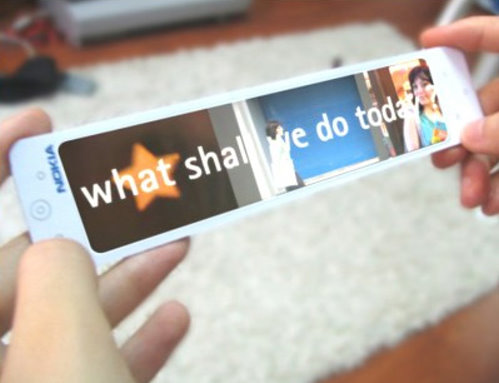 This is a concept phone and has been put up as the most bendable phone. You can actually take this phone and bend it any way. It can fit around your wrist or you can shape it to form a clip on your clothes. It works through touch and voice recognition. Technology usedin this phone is amazing. the phone is equiped with:
a. Liquid battery.
b. Speech recognition.
c. Touch screen which is flexible.
d. Body that is touch sensitive.
2. The Hyundai MP-280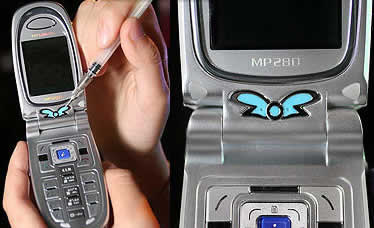 This one is also known as the perfume phone. This phone doubles up as your perfume bottle while performing all the functions of a regular phone. When you open up the phone, it sprays a little of your favorite perfume. It even has a syringe to fill the cartridge. Once filled the cartridge lasts upto eight hours.
3. The Telson TWC 1150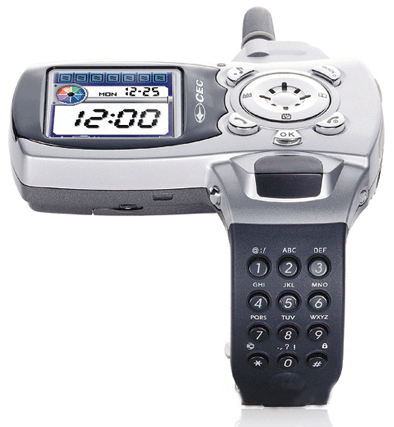 This is a phone, watch and camera; all in one. It has a digital camera that gets attached to the side, a phone which has voice recognition and it also acts as a watch. The actual weight of the phone is very light as it is only about 98 grams. it easily fits on you wrist so you can be sure that you will never lose it. Its other features include:
a. Loud speaker.
b. Voice recording.
c. Voice recognition.
d. Battery is long lasting giving talk time up to 100 minutes and stand by time can go upto 150 hours.
4. Pantech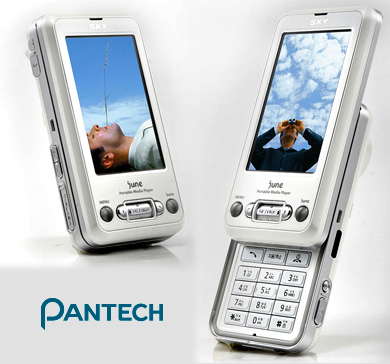 This is a unique mosquito repellent phone. It makes noises to repel mosquitoes. These noises can be heard by everyone around you and can be very annoying. But it is supposed to work at repelling the mosquitoes. Its other features include:
a. Stereo speakers.
b. MP3 player.
c. Media player potability.
5. The matchbox cellphone
This is truly an amazing creation only at the moment it has not been realized. It is at present only a cocept but will hit the markets soon and is expected to be a big hit as it is small and portable. It has a LCD screen and its keypads can move in and out of the screen like a match box does. With its light weight design and functionality, it is only a matter of time before it becomes a reality.
6. Thunder Super Radio Hi Fi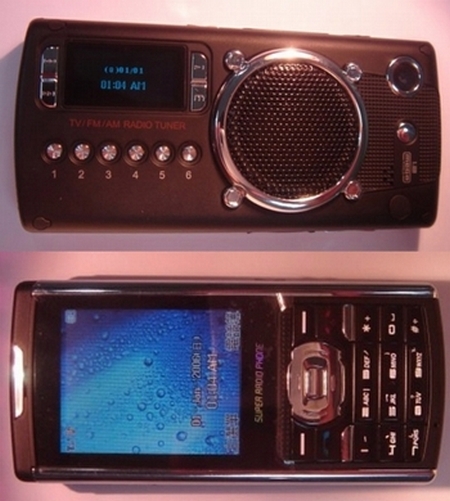 Phone with a radio is also in its conceptual stage as of now, but it is expected to get made soon. With this phone, the quality of sound in phone for MP3 will be much better. For this purpose, they have a large speaker in the back of the phone.
7. Cigarette phone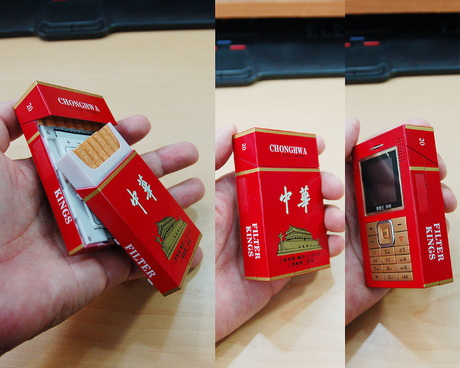 This unique phone is of Chinese origin and can also hold a pack cigarettes, plus perform its usual function of making phone calls. It is also equipped with a camera and a LCD screen. It looks like a pack of cigarettes and they actually give you some on the purchase and also a lighter. Besides having the dimensions of a cigarette box, this phone also has a slot for memory card, MP3 playback, color display and a VGA camera.
8. Natural year phone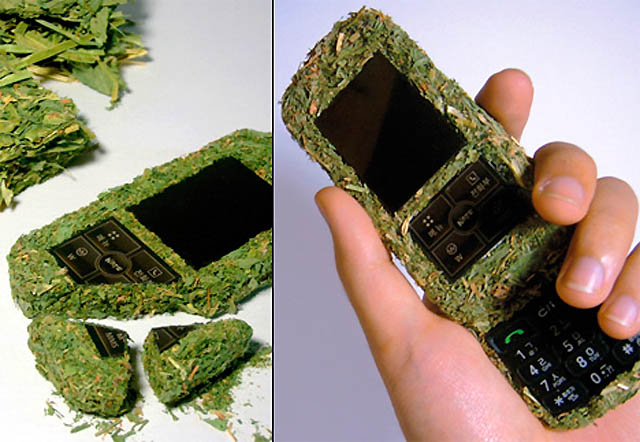 This phone gives you the best way recycling can be put to use. The phone is made of hay. It completely disintegrates in two years' time leaving only the screen and soft keys. These may be recycled. There are doubts about its practicality.
9. Hamburger phone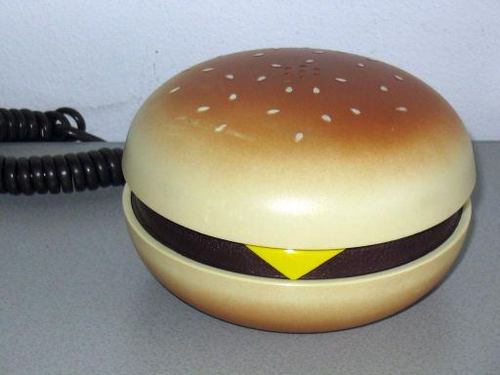 This is a landline phone that looks exactly as a hamburger. To use it, you just lift up the top bun and dial. The weird part in this phone is that when you talk you have to put the supposed bun with the burger patty to your mouth. But it does have some amazing features:
a. Redial function.
b. Switchable tone pulse.
c. Protection from thunder.
d. In use L.E.D. indicator.
10. Sandwich phone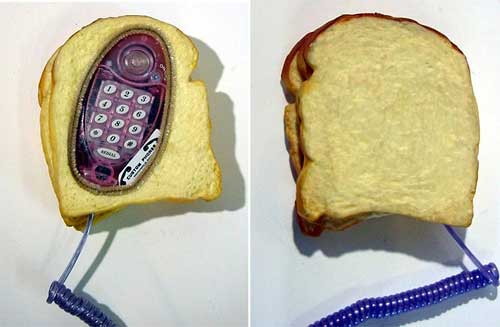 This phone is made to look like sandwich. It too can fool any into thinking that it is a real sandwich. Now using it can be tricky. First you will have to open the sandwich to see the receiver, then the other part of the bread reveals the keypads. Now use it just like a regular phone.