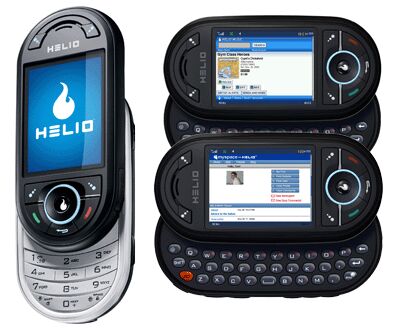 Are you searching for new mobile phone with loads of mobile data and fun along? Here comes Helio with new mobile phone, which will cost you only $99. Helio has quietly lowered the price of its unlimited All-In-cellular plan from $145 to $99.
Helio is also starting to offer refurbished phones through the Helio Refreshed service. The discount effectively offers one of the first truly unlimited subscriptions to providers for under $100. With the new Helio's new mobile phone, users can access unrestricted 3G Internet, domestic calling, GPS mapping and messaging with any handset. Under this plan, users will have a two-year subscription, but it is available for a limited time.
The rate drop is also teamed with Helio Refreshed, the carrier's first program for refurbished mobile phones. Currently, Helio is offering the Ocean, but lists the dual-action slider for $99. The discount is a third of the normal $295 price for a new user and more than the $415 price tag for a contract-free device. So, if you are planning to pick up a Helio specifically an Ocean, you can get a used one from Helio for $99 flat.
Image: Howard