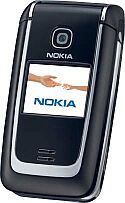 Nokia has begun testing the Wi-Fi Internet mobile calls. Users who own handsets enabled for Unlicensed Mobile Access (UMA), can make internet calls when they are in bluetooth or WiFi network.
Fifty families from Oulu in northern Finland will test the technology for a period of two months with the latest Nokia 6136 devices. The Nokia 6136 was one of the first phones that offered UMA capabilities for users to roam and handover between (Locan Network Area (LAN ) and Wide Area Network (WAN).
The testing will be carried out under a joint venture of Nokia, the DNA/Finnet group and the City of Oulu.
Via: Mobiledia