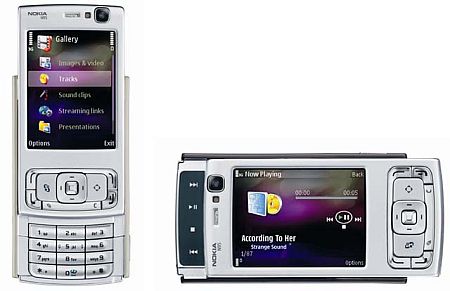 Nokia has much to boast about at the moment. While its Nokia N93 was crowned media phone of the year 2006-2007, the new Nokia N95 slider phone was bestowed with the 'Best of What's New' Award in the Popular Science magazine's annual list of top 100 tech innovations of the year.
The novel design of the Nokia N95 along with a horde of appealing features like 2.6″ QVGA 16 million color display, 3D graphics, 5-megapixel camera, GPS capability, music player, PIM, 2-way slide design, and Carl Zeiss optics for watching high quality video make it special.
Well, the Nokia N95 will be made available in large quantity in Q1 of 2007 for a price of €550 in Europe and Asia.
Via: MobileWatch