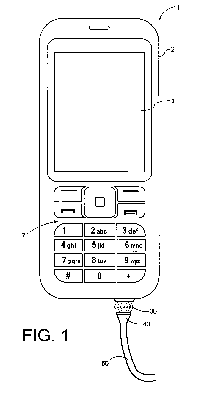 If you have a Nokia phone (and there are many of us) you'll empathize with me. Trying to plug-in a head phone jack can be quite frustrating at times. The reason of course is the similarity between the audio jack and the charging port on a Nokia cell phone. This problem is especially accentuated when trying to insert in the dark (pun? Don't even think about it).
Apparently the mobile giant has taken cognizance of our trouble and decided to make things easier. And it is not trying to go in for a universal one plug for all. It is going in for magnetic ports. Magnetizing ports as well as the jacks will make sure that the jack is inserted correctly every single time.
By providing with a 'repulsion' effect, a magnetic port will immediately make a user realize that it is indeed a wrong choice. Nokia has applied for a patent for the concept which does seem to be much in line with Apple's MagSafe ports. Nokia's patent also claims that magnetized ports will also prevent dust from settling therein. Now that's what I call neat!
Via: Ubergizmo