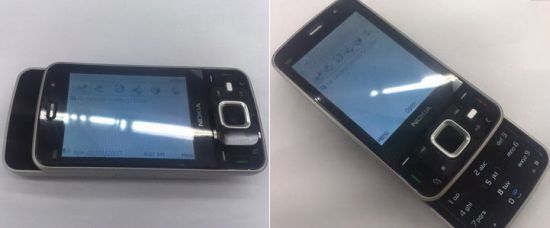 It's about time, innit it? Of course it is. Nokia's much touted (and may I add veiled) N96 is well, no longer a secret. All over the internet are posted its leaked images. And if you thought that the Finnish giant is good at keeping secrets, I guess you've been proven wrong this time around.
So is there much we can deduce from the leaked images? Maybe, but then maybe not. We can only make conjectures about the internal dynamics of this thing but we can get plenty of info about the design specifications. First looks and it seems N81 and N95 have been married alright. So we have the slider, extra gaming and media controls of the former on the one hand, and on the other we have the large LCD and a two-way slider of the latter.

The pics do reveal Carl Zeiss optics with auto focus and it is rumored to be 5 MP camera. No protector for the camera though and the flash will be provided by dual LEDs. And as far as the internal features are concerned we are not completely clueless. It appears that N96 will feature an updated version of Symbian Series 60 OS. Feature Pack 2 has got me excited alright.
There is no info as to the release date but chances are the phone is headed for a release early '08. C'mon you're drooling already. Save that for after you have viewed the gallery.