The Nokia XL Dual SIM that debuted recently happens to be one of the first few Android phones manufactured by Nokia whose association with Windows Phone prevented it from manufacturing phones that used Google's OS.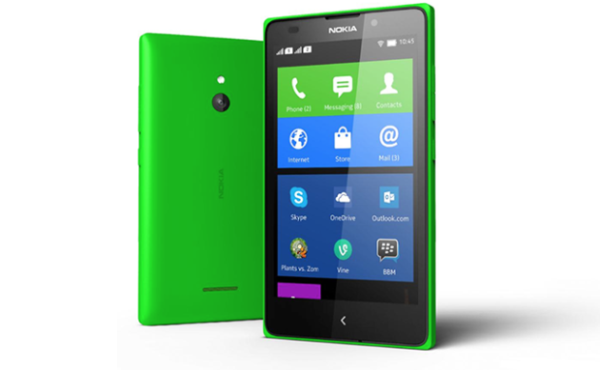 At first glance, the Nokia XL Dual SIM looks very much like a Nokia Lumia phone. The outer body is made of plastic and feels better than most of the other low-cost Android phones in this range. The Nokia XL Dual SIM also comes in the vibrant colors of black, yellow, red and orange.
The side buttons, often neglected in budget phones, have the same color finishes as the body. The controls of the Nokia XL also vary a bit. For instance, instead of a camera button, the touchscreen acts as one. At the bottom of the phone, a single soft key acts as the home/back button as compared to the standard 3 buttons present in most android phones of the same purpose.
The display is a 5-inch LCD screen with a resolution of 800×400 pixels. While the IPS panel is reasonable, the basic image quality is just above ok (due to the low pixel density). As a result, the items on screen do not look as sharp as they need to be in an android phone.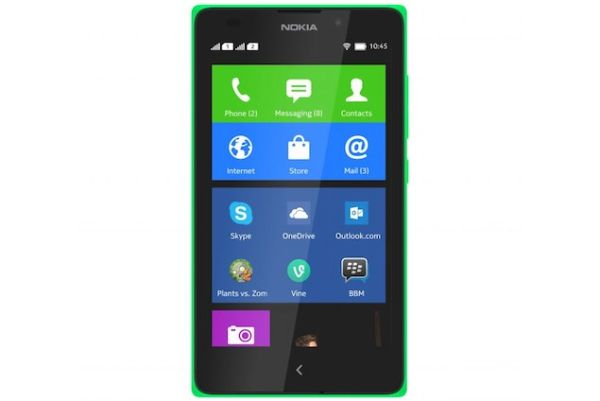 The Nokia XL Dual SIM runs on a Dual-core 1 GHz Qualcomm Snapdragon processor.  It has a 768 MB RAM and a mass memory of 4GB. A MicroSD slot allows for the expansion of memory to about 32 GB.
The use of Live Tile style widgets as was standard in all Nokia phones till now has been discarded for square tiles. Users can expand (like Live Tiles on Nokia Lumia) and resize these tiles for a more personalized experience. The 5MP autofocus camera with flash is a decent feature for a low cost android phone as well.
A FastLane feature also monitors and stores details of the most recently used apps as well as social activity. A swipe on the home screen would reveal this Fastlane feature, which helps apps load faster and smoother.
The Nokia XL Dual SIM does have a small limitation though. It does not offer any of the official Google Apps that android users simply cannot do without nowadays. It also does not offer access to Google Play app store. Nokia has however, replaced these with its own apps like Here Maps for Google Maps and Microsoft OneDrive for Google Drive etc.