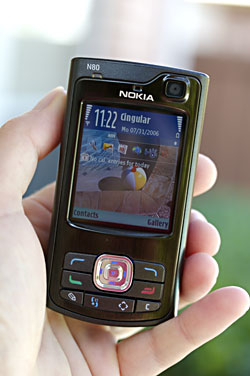 Nokia has announced that the users of N80 Internet Edition will have an easy access to low calls over the Internet with SIPphones's Gizmo VoIP services. The two companies have teamed together to create an easy way to make VoIP calls directly from a multimedia computer.
Nokia also commented that the users of the device can download the free Gizmo VoIP settings from the download folder of the device and that automatically initiates the installation procedure. During installation the users can directly create an account that they will use for making Internet Calls.

Nokia has also simplified the process of making an Internet Call and that will be as easy as making a conventional GSM call. The only difference will be that the call will not be routed to a MTSO but will be carried by a wireless LAN. This process saves money and cellular airtime in minutes.
Via: thewirelessreport