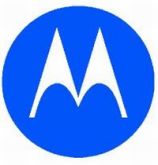 Motorola Inc. is all set to rock and flood the market with its nine new cell phone handsets to be available this quarter. With this Motorola gears up to break the slouch and once again don the sales.
Motorola's once top-selling model Razr2, will have a luxurious makeover named Razr2 V8, embellished with gold-plated accents, snakeskin texture, ultra-slim design and storage of up to 1,000 songs, among its other heap of features. It costs $250 to $300.
As revealed by the company, four of these seven new W-series phones (W160, W180, W213 and W377) feature FM radio, whereas six of the rest handsets flaunt Motorola's proprietary Crystal Talk technology — which automatically adjusts audio for clear calls in noisy surroundings.

According to Stu Reed, President of Motorola Mobile Devices,
These devices are designed for consumers who are purchasing their first mobile phone, for those who simply want to talk and message on an easy-to-use phone or for those who are looking to upgrade a basic phone.
Recently the Schaumburg, Ill.-based company also introduced the Moto U9, a lightweight phone and music player with clamshell design and stereo Bluetooth wireless technology with a two-mega pixel camera with 8x zoom and multiple messaging potential.
The phone, hooked for introduction in Asia, South America and Europe, is still to see its debut in USA.
Via: Yahoo