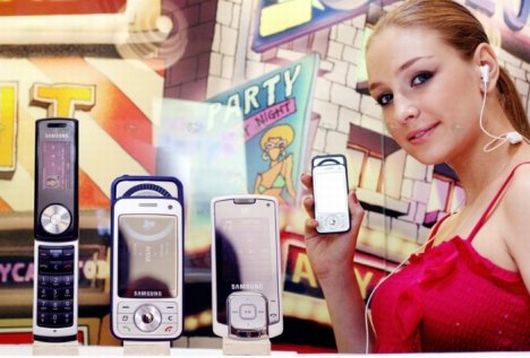 Samsung has just made public its three new hottest cellphones distinctively aiming for the GEN -X youth. The trio -SGH-i450, SGH-F330 and SGH-F210 are bound to head for the top slot in the cellphone market, I am sure! Let me tell you, these cellphones are strictly for those who have a burly music penchant!
These mobile phones support everything from MP3, AAC, AAC+, e-AAC+, WMA to WMDRM file formats!

The Samsung SGH-i450 is a 'Dual Slider with Touch Wheel Music Navigation' cellphone, fully HSDPA supportive, and running on the good old Symbian S60.
The Samsung SGH-F330 is nicknamed as the "Ultra Slim HSDPA Music Slider" which sports a 2 megapixel camera and a microSD memory card slot.
Last but not the least, the SGH-F210, is a 'Music Swivel stick', and mind it, it surely looks like a stick to me. It features a 1GB internal memory space. The SGH-i450, SGH-F330, and SGH-F210 retails for €380, €260, and €280 respectively. I am off to buy the 'stick', what about you?
Via: Uberphones