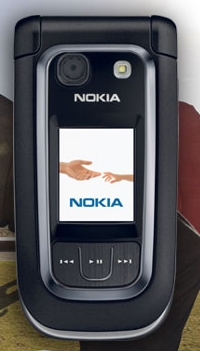 If you are the fan of Nokia cell phone then there is good news for you. Nokia has come up with three mid range phones, namely 6121 Classic, the 3500 Classic (two candybars) and the 6267 (the clamshell). Not only these phones are affordable in nature but also offer some excellent features.
In terms of feature, the 6267 clamshell has dedicated music keys, a good quality 2-megapixel camera, 3G, expansion slot of up to 4GB storage and 6.5 hours talk time. The price of this model is around 240 Euros.
On the other hand, the 6121 Classic much like 6267 clamshell has 3G, quad-band GSM and WCDMA 900/2100, a 2-megapixel camera with 4x digital zoom, flash, panorama mode. The best part about this model is that it also has a secondary camera in front for 3G video calling. The price of this model is around 260 Euros.
Last but not the least is the 3500 Classic, which just cost around 135 Euros and comes with basic features such as FM radio, a 2-megapixel camera and 3 hours talk time.