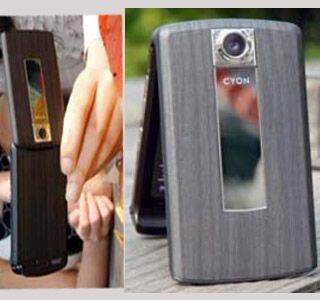 LG Electronics is adding one more new member in its Shine product line. With its stylish design, the company is looking to bring a more unique and stylish look to its lineup of products.
The phone called LG Shine Wood is comprised of an entirely wood-like body and features to make the design even more stylish. Despite the natural feel the LG Shine Wood sports high-end features. The LG Shine Wood is packed with DMB TV, 2-megapixel camera, an MP3 player, Bluetooth, and an electronic dictionary.

In addition, the phone comes with all basic features other than the one's mentioned above. So far, LG has not announced about the further details of the phone. Even worse, the company has yet to disclose pricing of the phone. Probably the LG Shine will be available in the Korea market.