Google has surfaced a new version for its search app for Apple iPhone. The new version of Google Search app for iPhone comes with a lot of traits from the last year's revamped Google search app for iPad. Well, it means that iPhone users can now enjoy a completely redesigned interface and fresh web search experience on their iPhone. It is far faster and touts many ground-breaking enhancements.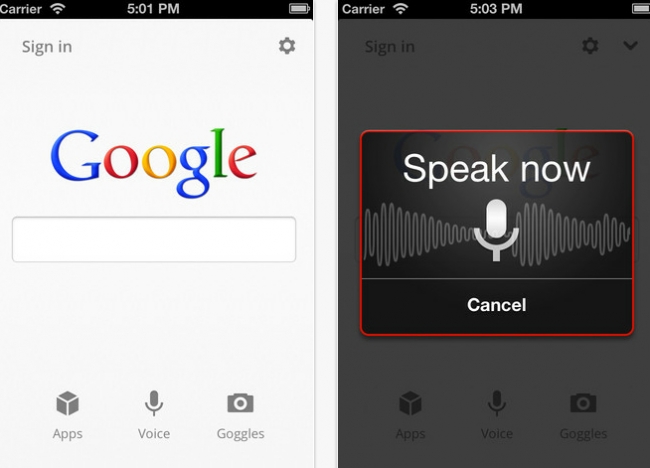 One of remarkable features of the new Google app for iPhone is its automatic full-screen browsing capability. You can also enjoy full-screen image search and search for particular text within a web site. Other notable features include swipe gestures and an immediate access to other commonly-used Google services like Gmail, Docs, Google+, Calendar and others.
The new Google Search app for iPhone ensures improved search speed so that you will get results steady faster. Certainly, it comes with a complete redesign. It is quite a stunning experience to search for images, which show results in full screens. The images can be easily surfed through one by one on simple finger swipes. As well, you can quickly come back to the search results page.
Beyond all, the new Google Search app allows users to save images from search results to the camera roll of your iPhone. This feature also works with the new version of Google Search app for iPad. You can download the app for free from the iTunes App Store right now. Surely, Google Search 2.0 app for iPhone will add much into your on-the-go web searching experience.
Via: MobileBurn