A new company Neo is brazing itself for the phone market as they try to bedazzle the world with out of the box new designer concept phones phone.
Featured here are there Neo 808i, a Flip and a curve phone.
The company has slated a release date in late 2007 for the release of new phones and if we go by the looks alone they sure seem to be cool and sleek.
The company says that there Neo 808i will have following specs when released. They have gone for the horizontal phone with dimensions of 65mm x 40mm x 13mm which is almost half the size of the phones present in the market.
The 90g phone will have a 1.3-megapixel camera, Bluetooth, MP3/MP4 player, WAP capability with 128 Mb of internal memory. A microSD card can extend the memory to 2GB.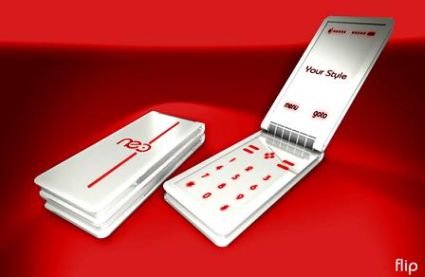 Via: Mobilementalism