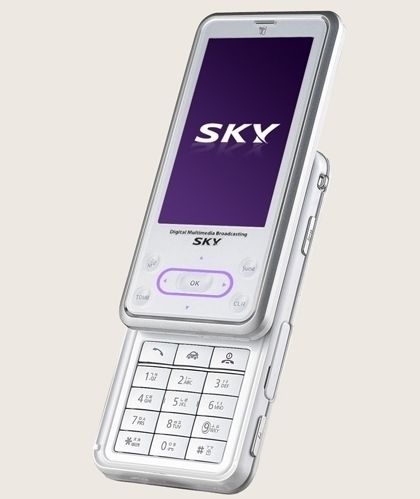 A new DMB phone IM-U160 was introduced by Pantech under their SKY brand. As said it's a digital multimedia broadcasting handset with a 2.6-inch wide QVGA LCD screen.
The set which has 184 MB of internal memory which can be further boosted via microSD card comes with screen aspect ratio of 15:9 which gives it a huge advantage over the other phones as they still have screen ratio of 4:3. The phone has touch-sensitive keypad and the keypad vibrates when the surface is touched.
The phone also has a 2-megapixel camera with auto focus and ability to play MP3 tones.
At present available in Korea it will be supplied to all the major wireless operators including SK Telecom, KTF and LG Telecom.

Via: Aving