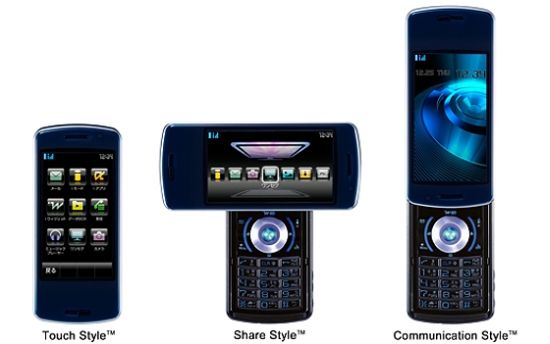 Target Customers: Business users and youth.
Like all high-end Japanese mobile phones, the NEC N-01A brings in a horde of impressive features. The phone has a large swivel display than can be moved either at 180 degrees or at 90 degrees. When you use the phone at 180 degrees, it appears to be a pretty good looking slider phone, and when you swivel it at 90 degrees, the phone seems best for watching TV. To top it all, the NEC N-01A comes in three different styles – the Touch Style, Share Style and Communication Style.
Technical Specifications: A wide 854 x 480 pixels VGS display, 5.2-megapixel camera, Built-in 1Seg TV tuner, and HSDPA connectivity.
Pricing & Availability: The NEC N-01A transformer phone will be available in Japan starting November 21. No word on pricing for now.
Via: UnWired