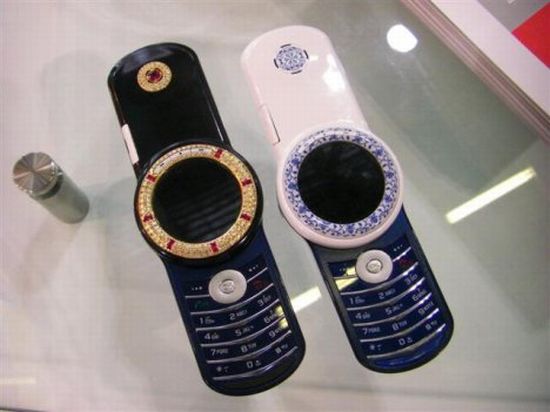 The Motorola Aura fashion phone is the latest victim of Chinese faking. The Chinese are always at their best cloning the best of the phones available in the market and now, they have the Wingtech D20, a cheap knock-off of the prestigious Motorola Aura. The cloned Aura does looks fancy though, doesn't it? But, let me tell you that the outer casing of the Wingman D20 is made entirely out of plastic. It's a perfect example of "Copy and Paste" and if you are least bothered about the low grade materials used in the making, it's meant for you.
Technical Specifications: A 1.5″ TFT 128 x 128 resolution LCD display, Multi-language support, MP3 and MP4 player, USB support, 4 hours of talk time and 120 hours of standby time.
No word on pricing, but we can expect it to cost far less than the $2,000 Motorola Aura.
Via: UberPhones