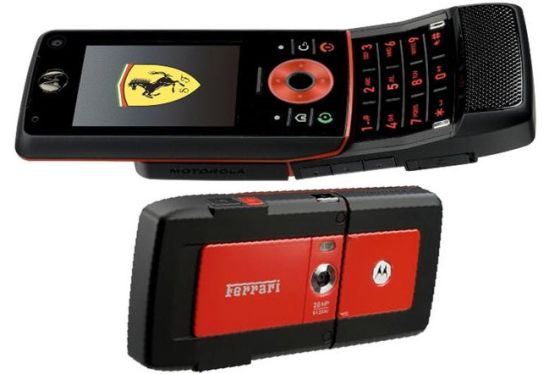 Motorola's timing is all crazy. What's the use of coming up with a limited edition mobile phone if you are not gonna make it available for Christmas? Beats me. Ferrari and Motorola have double-teamed to come up with a limited edition Ferrari Phone. That was the upside, and the downside is that they have chosen to manifest Ferrari's red glory in Z8.
Regular Z8 has been painted all red and bundled with Ferrari stuff. So you get Colors, logos, videos (two of them), Ferrari wallpapers, ringtones, direct links to online magazines (Auto Express, GQ, Esquire and Autosport) and to top it all pre-registration to the official Ferrari website. Then there is an additional freebie in the form of 'The Bourne Identity' movie (this seems a bit off track).
Unfortunately Z8 doesn't quite carry any appeal for me, so adding the car giant's name to it ain't going to cut any ice either. But for the millions and millions of Ferrari crazy fans out there, this is a sheer collector's item.