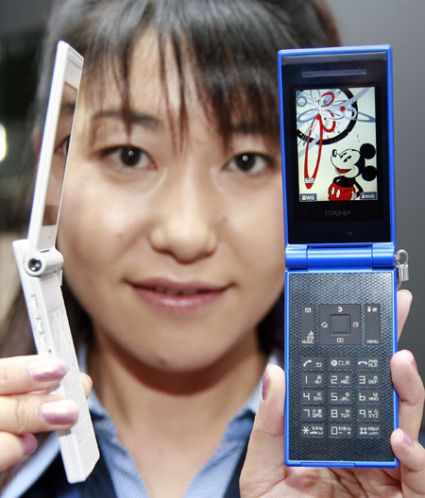 NEC leaked its latest world's thinnest 3G mobile phone for NTT DoCoMo called N704i at the Wireless Japan exhibition in Tokyo yesterday. The phone will probably compete with Fujitsu's F703i.
This sexy flip phone weighs 90g and is just 11.4-mm thick as compared to its competitor F703i that is 17.9mm thick and weighs 109 grams. No doubt that this latest phone outshines Fujitsu's claims efficiently in thickness and weight but it's still not clear whether it can surpass its competitor completely, especially, when F703i is waterproof too.
Price and detailed specs of this N704i are not yet unveiled but the phone will hit our shelves on 20 July.
Via: Gadgetsngizmos