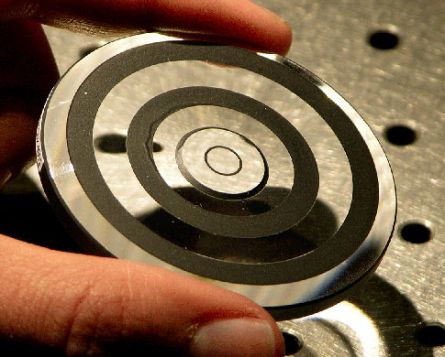 It is a universal truth in the mobile manufacturing industry that sleek cellphone panels and high quality camera zoom lens never fit together. As far as the contemporary panoramic shots are concerned the all-time-favorite wide-angle lenses do their job perfectly, but when it comes to extreme zooming they simply fail to deliver the required quality image. In such cases, the principle they incorporate is the conformist way of extending the pixels that is infact at the cost of image clarity.
To beat this situation, key researchers at the University of California, San Diego, have developed a technique that seems to be inspired from 'telescopic reflection' of light rays. According to researchers, this crystal lens works on the principle of 'optical reflection' which in-turn is capable of extending the focal length of waveguide pattern. This unique technique lengthens the waveguide's traversing medium and thus in a way increases the magnification power of the zoom lens.
Joseph Ford, engineering professor, and his fellow graduate student Eric Tremblay, have researched a lot on this technique before giving their final verdict regarding the same. They have mastered a simple way of creating an illusion of a 'miniature hallway' of highly reflective mirror-like concentric rings that infinitely reflect the light rays creating a delusion of increased focal length thus magnifying the image considerably.
After a succession of reflections through the optical crystal, the rays finally fall on the CMOS (complementary metal oxide semiconductor) sensor that enhances the telephoto image on to the screen.
This latest optical crystal is actually one-seventh the size of the conventional optic. It incorporates a brilliant 35-millimeter refractive lens, researchers and developers are looking forward to getting the patent for this amazing breakthrough.
Via: Popsci