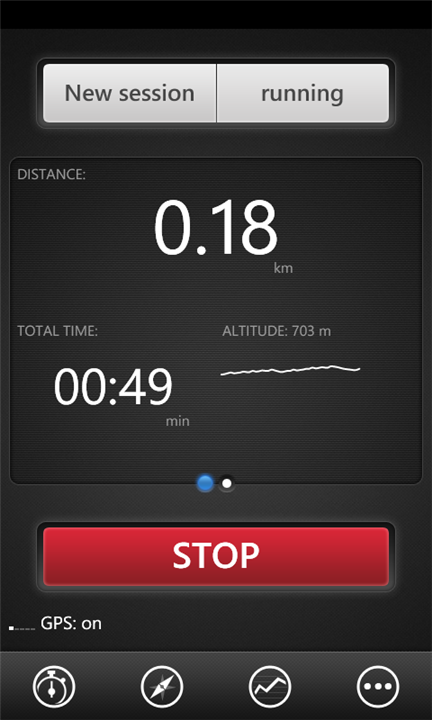 Round the world each and every sportsperson needs to harness technology to help him in the fitness regime. It involves training, stay updated on new records and several other activities related to the game, personal performance and sports championships.
Let us take a look at the features of the new sports application of Windows Phone from the stable of Microsoft and the reasons for its popularity among the sportsperson. Why not try out the Windows Phone sports applications with top features? Each of these applications has the trial version so that you can try it out before deciding to buy one.
G-Sports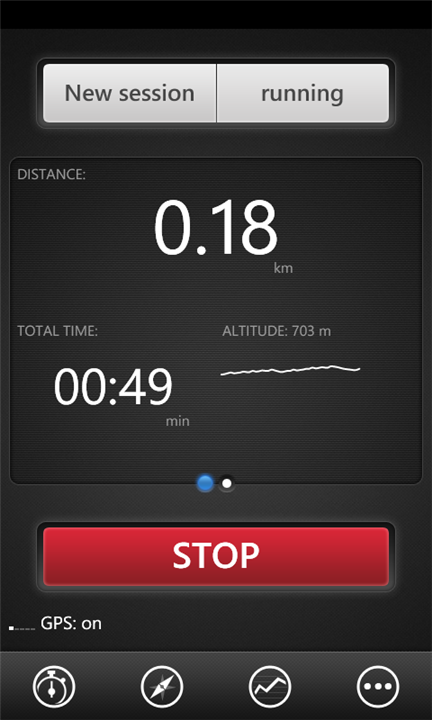 G-Sports is one of the most popular applications. It is a user-friendly and easy to carry stopwatch blended with a full-fledged GPS tracker to gather data regarding the distance run, pace and speed. The GPS system also puts on view your selected route on the map as well as the diagrammatical representation of your speed.
Each of the sessions is stored in workout calendar for tracking later. This application even talks to you and give you an idea on how you fair!
SmartRunner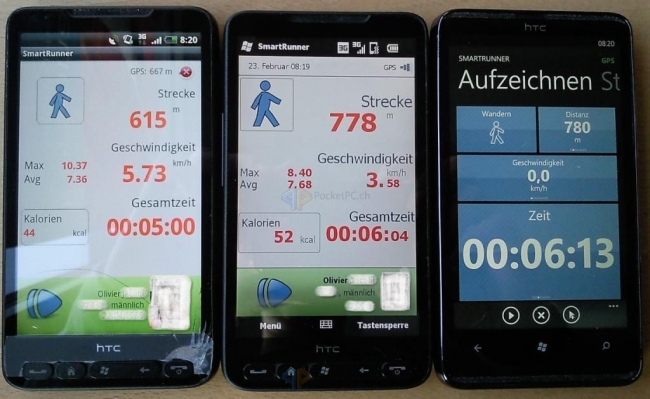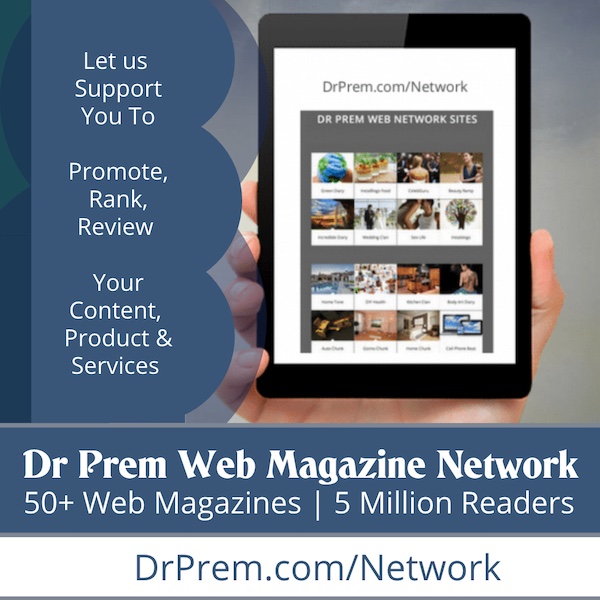 Another application SmartRunner works like the G-Sports. It too keeps track of all your performance related information like distance traveled, speed, calories etc. on the phone. And to top it up it also lets you to get the information published online via an account on SmartRunner website. Also, utilizing GPS to pool in data, this application also integrates with the social network sites like Facebook and Twitter. And like the icing on the cake, the application comes entirely free of cost for use.
If your need be to keep the time and check your progress, then you should go for Windows Phone 7 Stopwatch application. It has a whole range of timers like the lap timer as well as the countdown and the standard stop watch.
Step Counter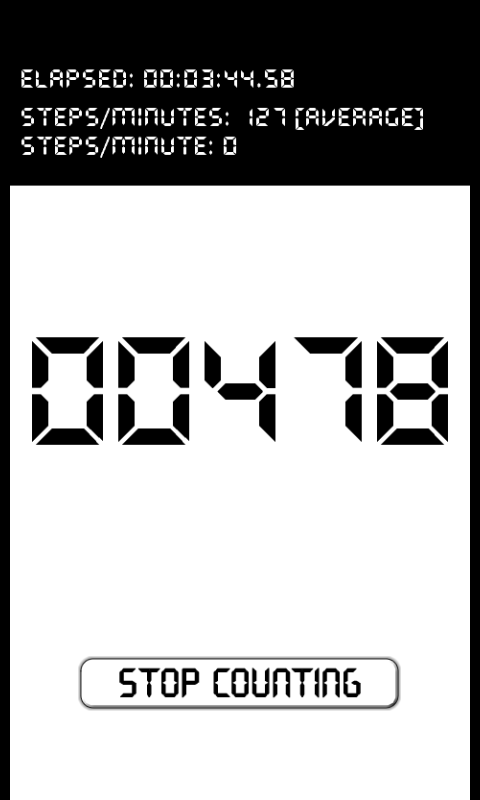 As the name suggests, this simplistic application will let you count each and every step taken al throughout the day. It comes with a stopwatch, which utilizes the mobile's movement sensors to track the number of steps you take on a specific day.
The takeaway price for this application is just 79p at the Zune Marketplace.
Runtastic

Other very interesting and comprehensive applications for the athletes are the Runtastic Lite and Runtastic PRO. These apps help in tracking the distance, calories, duration, altitude and pace etc.
Maintain your training diary with the help of this application to keep a track of your training time and progress. You can also share these stats through the Facebook Connect. Along with all these features of Runtastic Lite, Runtastic PRO also give you voice feedback in the language of your choice of English or German. You'll also get live tracking as well as cheering at the time of the live tracking sessions.
Runtastic PRO GPS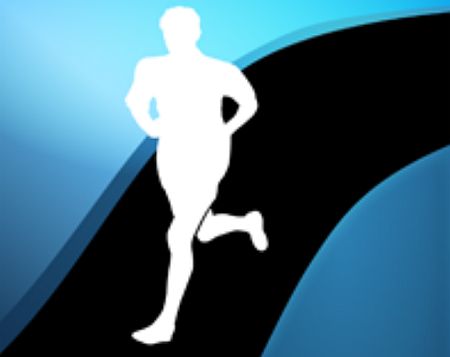 Runtastic PRO GPS can be your most reliable personal fitness and running partner, whether you are into outdoor activities like biking, jogging, and hiking or into indoor training like cardio, treadmill, weight lifting or yoga.
Voice coaches are available along with the stopwatch applications. Get feedback in Spanish, German, English and Italian and more.
Resort to this great way to improve your performance and stay motivated.
Baskets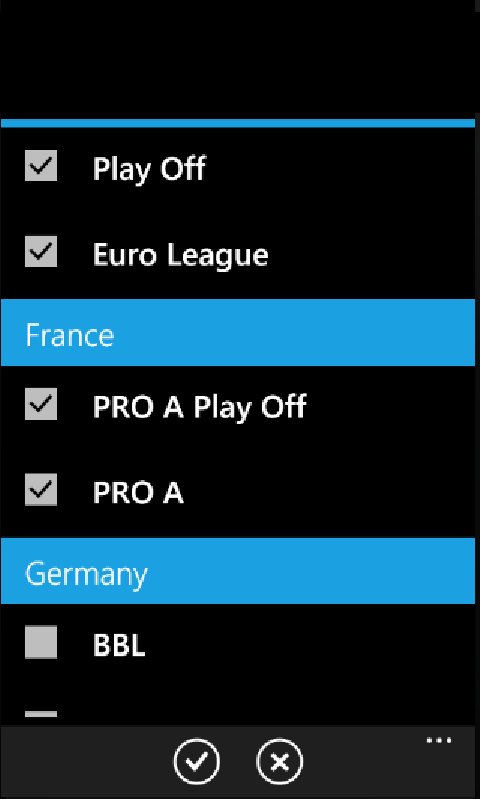 Baskets is an easy yet engrossing game application. Score as many number of dunks as possible. Your time in hand is just 90 seconds. Baskets are available for 99p.
Other Apps and Conclusion
When it comes to the sports related applications and varieties the Windows Phone 7 Apps is absolutely unparalleled. There are several sports applications, chose according to your interest area. There are applications that relate to basketball, football and other sports. Each of these can be yours for just 79p.
Sports Results and other sports News
Various sports news applications will help you to keep updated on the sports around the world.
Interested in UK football championships? Get all the news through the free BBC News Mobile Apps.
There are applications to receive sports news in various other languages other than English as well.