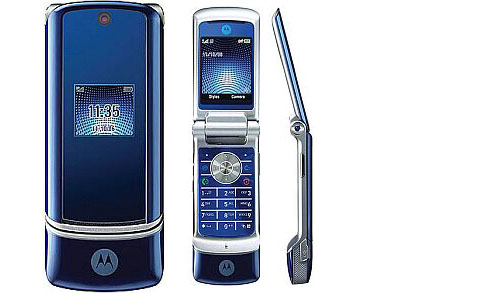 We have been waiting for the Motorola KRZR to hit the stores for such a long time. It has been unveiled now. The sleek KRZR is styled with a metallic gloss finish and polished chrome.
Boasting a 2Mpix camera and Bluetooth, the KRZR offer superior EVDO data services and has touch-sensitive music controls.
Well, I don't think I need to specify the designing part. After all, it's the RAZR series.
Via: Uncrate