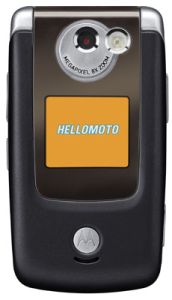 FCC have finally given nod to Motorola A910 a Linux based clamshell phone flaunting a 1.3-megapixel camera.
Phone features include video capture, Bluetooth, streaming videos and MP3 player.
Like Nokia 6086 this phone also has Wi-Fi transmitter with UMA or unlicensed mobile Access (UMA) which will help the user to make both cellular and VoIP calls and as this phone is headed for T-mobile stable it will make best use of operators [email protected].
The phone is slated for Q2 release in 2007 but just to brush up your memory earlier it was scheduled for Q1 2006 release.
Via: Electronista