HTC off-late has kept us very busy with rumored launches like HTC Athena; a half phone half UMPC device and that of Libra, Vox, Love and Cavailer.
Now, HTC has apparently leaked there next years plan and the possible new offerings can knock you cold with possibility of you falling in love with these would be PDA and Smartphone models.
According to reports there are for phones on the launching pad codenamed: HTC Kaiser; HTC Elf; HTC Wings and an unnamed clamshell Smartphone.
Upcoming PDA's: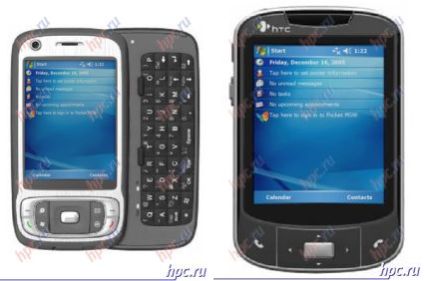 Kaiser will be a 3G PDA with a possible 400 MHz processor; QVGA screen; Bluetooth; Wi-Fi; with GPS receiver. This model looks like an advanced version of HTC Hermes.
The second offering will be Elf in the PDA category.
This can be a possible budget PDA with a 2.8-inch touch-screen that can be operated without stylus; 200MHz processor and all the other features like Bluetooth, Wi-Fi.
There is also mention of two more PDA's Omni and Panda (no Pic available). While Omni will be a follow-up of HTC universal with QWERTY keyboard and all that 3G support and Panda will support a large QVGA screen with a 400MHz processor and full wireless networking support.

Smartphones: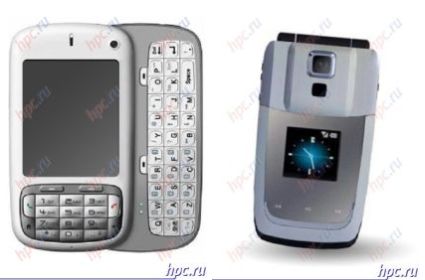 HTC Wings: this is touted to be the follow up model of yet to be released Vox. It will have improved processor with 3G and GPS compatibility. It will have two digital and QWERTY keyboards.
Clamshell: this one will be based on the Qtek 8500 model and this beauty will support full wireless networks with internal and external display.
To conclude this barrage of models we can say that HTC will rock next year and if you add up yet to be released but leaked Athena, Vox, Love and Cavailer the HTC line up will get more varied next year.