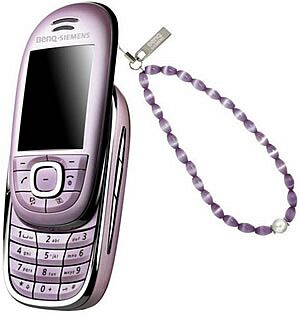 Now, what is the big deal? BenQ-Seimens has release yet another chic phone for girls, SL 80 slider phone that has got the same looks like Hello Kitty AL26 cellular phone. The gendered desires and expectations of technology are in place quite early on. The only thing that makes SL80 different from Hello Kitty AL26 is that the hello Kitty logo is not there this time.
The technical specifications are almost the same. I don't think there is any need for the high-tech features at all. The looks speak the story in itself. The girls have got a stylish phone to mach their pair of sandals and attire.
The BenQ-Seimens SL80 comes with auto sliding option and is adorned with the 'Exotic Flowers' theme. The chic device boasts Bluetooth and Pictbridge support.
No words on pricing and availability of the 99 gram SL80 phone for lovely ladies.
Via: HandCellPhone