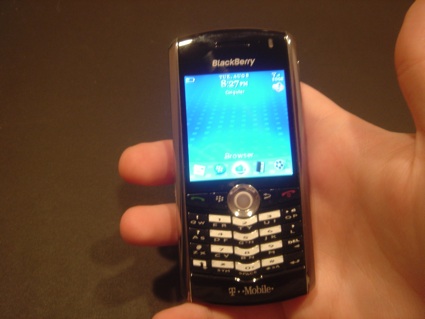 Finally, we are here with the full specs of the illustrious Blackberry Pearl 8100 that is stunningly thinner than the Motorola RAZR. The quad band GSM Blackberry Pearl is powered by the Intel XScale processor and is functional in US (850/1900 MHz), Canada (850/1900 MHz) & Europe/Asia Pacific (900/1800 MHz).
The key specifications include high-definition LCD screen, 1.3Mpix camera, E-mail support, 64MB internal memory with extra SD slot for memory expansion, wireless internet, tethered modem and blackberry messenger.
The Blackberry Pearl offers the tech-savvy fellows a perfect blend of power, style, performance and flexibity.
Via: Gizmodo