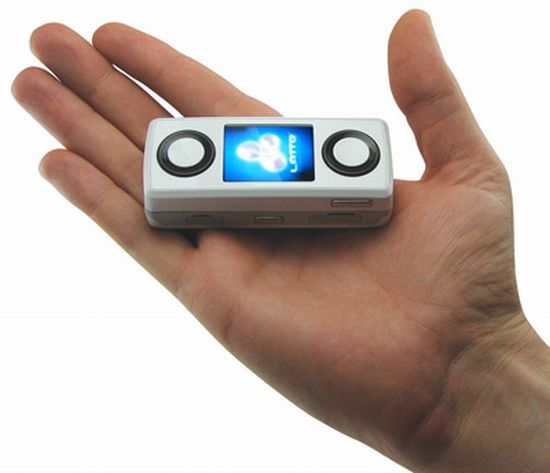 Small is beautiful. It is indeed. That's why Think Geek has made their latest mobile phone so small that you can hide it in your hand. Packed with rich features, the Mini Boombox is a new brand GSM phone measuring just 3.5 inches long. Its width is 1.3 inches and thickness just 0.8 inches.
The GSM phones works with AT&T and T-Mobile networks. It means that you need a pre-paid SIM card from any of these mobile operators to activate the Boombox. However, the mobile does not support either Verizon or Sprint Nextel. Take a cool. The tiny is coming a big way.
The 1.5 inches color screen displays information in a vivid way. Some of the key features of the tiny gadget include 1.3MP camera, built-in speaker phone, mp3 player, mp4 player, microSD card slot, integrated 256MB storage, and stereo amplified speakers.
The price of Mini Boombox is around $150. Thus, it can be a best gift item for coming Christmas.
Via: Electronic House