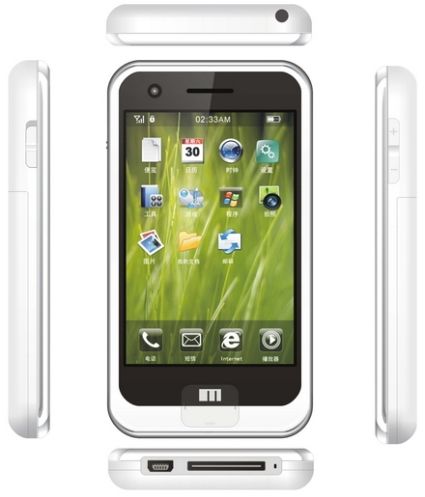 I was waiting for a product like this I knew how enterprising people are all over the world to narrow down China.
This is Meizu M8 and inspired no we better say copy of iPhone. Now what's Steve gonna do sue them?
This 57 x 105 x 11.5 mm phone is touchscreen (I doubt) with GSM and Chinese TD-SCDMA 3G radio . It has a 3.3-inch 720 x 480 display with 3-megapixel camera and plenty of other things like Bluetooth and ARM11 CPU capable of recording video at 30fps.
iPhone is slated for 2008 launch and by that time it will surely ruin the fun and exclusivity that we were waiting for. Hats off to the Chinese entrepreneurs.
Bottom line: It's not an Apple iPhone so why bother right?
Via: Engadget