Of all the smartphones that were available in USA the important missing link was the i-mate presence. The HTC was left with a clear field to rule the markets and satisfy the mobile computing needs of the Americans.
Now finally i-mate is all set to release KJAR after FCC approval and if cleared it will be all set for the American release. The biggest draw back will be the absence of 3G in the set but it's a Quad band set and rest of the specs are average.
KJAR has a 2.4-Inch QVGA screen and a slider QWERTY keyboard with a flip and twist screen and TI OMAP 750 CPU, 128MB of ROM and 64 MB of RAM. It has a 2-megapixel camera with miniSD card slot for expansion 802.11b Wi-Fi and Bluetooth 1.2.

The missing action list now includes
1) Bluetooth 2.0
2) Wi-Fi 802.11g
3) 3G
The absence of the above factors will definitely hamper the sale and it is still not clear to which operator its headed to.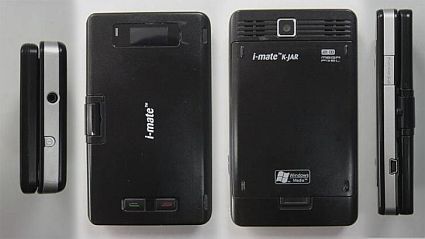 Via: Mobilemag