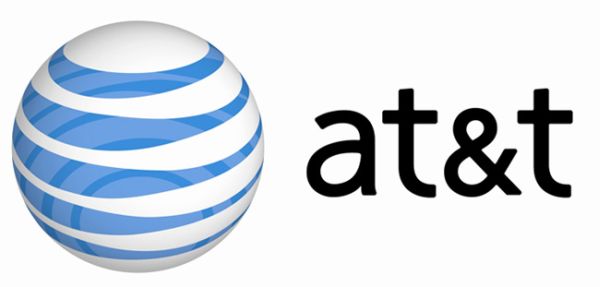 AT&T is the first network provider in US to announce a new line up of Windows 7.5 (Mango) phones that includes HTC Titan, HTC Radar, Samsung Focus S, Samsung Focus Flash and LG Quantum. There are no details available for the pricing or release dates of these phones, but according to the company, we can expect them sometime in the fourth quarter. Read on to know more about these phones.
1. Samsung Focus S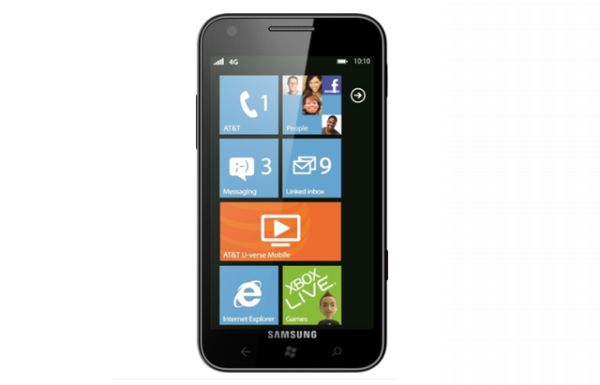 This phone will have a 4.3 inch AMOLED Plus display, eight megapixel rear camera, 1.3 megapixel front camera for video chat and 1.4 GHz processor. It support 4G speed as well, so, you are going to like every feature of the phone. The display has 480×800 pixels, multi-touch input method, accelerometer sensor for UI rotate, proximity sensor for auto turn off and touch sensitive controls.
It comes with two internal storage capacity 16GB or 32 GB and has an internal RAM of 1GB, but you will not find any external card slot in the phone. It supports Wi-Fi 802.11 b/g/n, Bluetooth v3.0 with A2DP and has a micro USB port of v2.0. Camera has geo-tagging, smile detection, image stabilization, LED flash and auto focus. Other features include, FM radio, AT&T u verse mobile, Family Map, Navigator SM, digital compass, MP3/MP4 player, MS office document viewer/editor, voice command feature and predictive text output.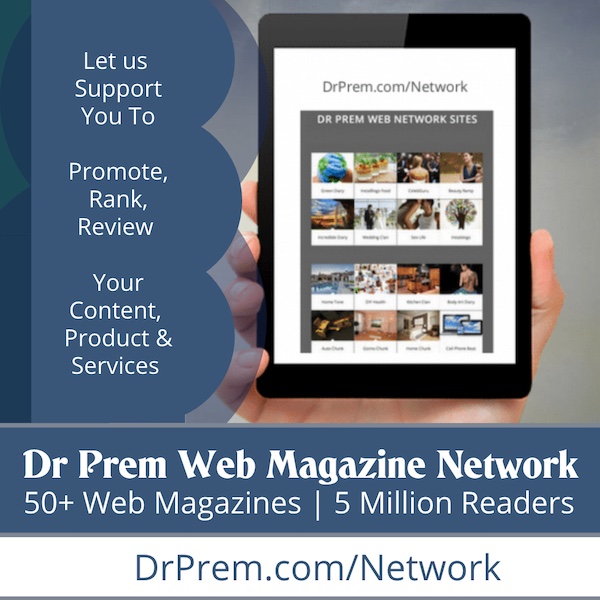 2. HTC Titan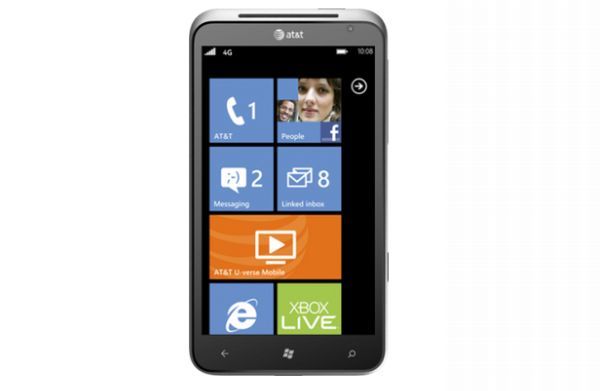 According to its name, it has the biggest display of 4.7 inches (800×480 pixels) that beats yesterday's biggest phone by 0.05 inches. It features a quick 1.5 GHz single core Qualcomm Snapdragon processor, 1.3-megapixel front camera, eight-megapixel rear camera with dual LED flash and brushed aluminum back with curves. Support for front facing camera and video calling are the new features of Windows Phone 7.5. It might come with Skype integration and preloaded Tango video chat application.
3. Samsung Focus Flash
It has features similar to the Omnia W, including 1.4 GHz single core processor, 8 GB internal storage, VGA front facing camera, five megapixel back camera with flash and auto-focus, a 3.7-inch super AMOLED display with WVGA resolution. The phone is very thin, measuring only 8.55 mm. The phone looks like the curved Focus S, but the rounded edges are less pronounced and camera is mounted on the top rather than offset on the left.
It can be the most budget friendly phone with WP 7.5 offered by AT&T, so bargain hunters should keep an eye on the release.
4. LG Quantum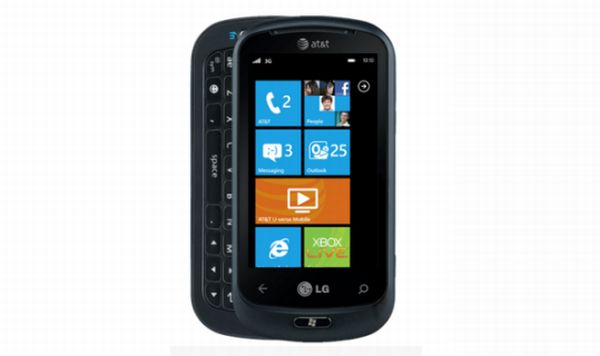 This is the first phone from AT&T with a full QWERTY keyboard. At first glance, it looks like a messaging phone rather than a high quality Smartphone, however, once you will use it, you will find that the device with sturdy hardware and excellent keypad delivers solid performance. It is a heavy phone built mainly with rubber and metals and has a weight of 6.2 ounces, has a height of 4.7 inches, width-2.3 inches, and thickness of 0.4 inches. However, with a weight and thickness more than its competitors it does not sacrifice comfort or style points. Rounded corners and curved edges make to comfortable to hold and the strong slider mechanism does not move or feels loose when you are holding the phone.
It features 1 GHz Qualcomm Snapdragon processor, 800 by 480 screen and a five megapixel camera.
5. HTC Radar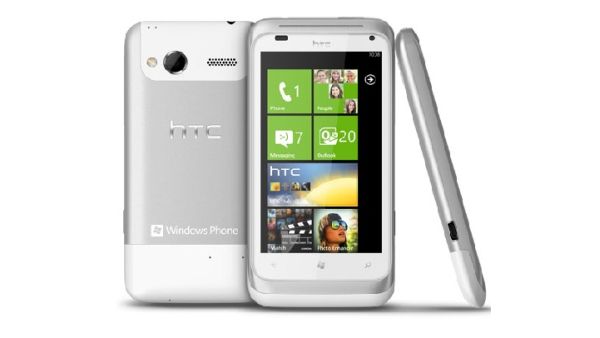 The successor of Mozart and 7 Trophy models, features 3.8 inch WVGA S-LCD display with a resolution of 480×800 pixels, 1GHz processor, 512 MB RAM, 5 MP camera with LED flash, front VGA camera and comes in a unibody casing with solid build quality. Other features include BSI sensor in the camera for better low-light photos, 8 GB of storage, 1520 mAh battery, 720p video capture and Windows Phone Mango operating system.
If we look at the build and design, it is not much lighter (137 grams), but looks smaller. It comes with softer colors, including white that makes it famous in female buyers, and it does not have a changeable battery because of the unibody casing. Overall, the first impression of the phone is impressing.
The display gives extra sharp imaging, exceptional contrast and a pleasurable touch screen. Processor can perform all the tasks very smoothly with a kind of elegance that shows the power behind the device.