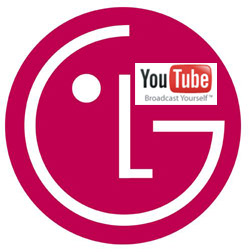 With over 100 million users logging on to YouTube everyday and several thousands uploading user-created content, this online video sharing site has become the apple of eye of several companies. Even the cellphone-makers are looking to jump on this bandwagon.
South Korean handset giant LG Electronics has announced that it is working in conjunction with the world's most popular online video-sharing website YouTube, to soon develop a new phone that will facilitate users to upload, view and share video clips or user-created content (UCC) online sans computer.
Apple's iPhone is already equipped to stream YouTube videos and now LG is also looking ahead to develop a handset that will help users to download YouTube content. LG's move is aimed at combating Apples iPhone's direct video streaming feature.
LG has already started selling third-generation (3G) handsets, 'Google phones' that allow users to get one-click access to Google's search engine as well as Google maps and Gmail in Europe last month. But a new handset that will completely sport YouTube service (for the first time in Europe) will hit the European market in the second half of this year.
Via: Yahoo