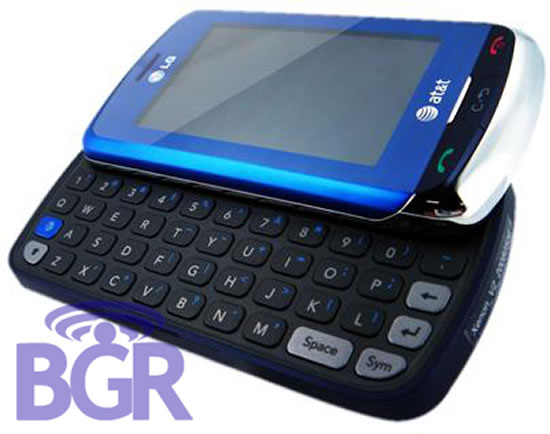 Target Consumers: PDA users
Should they buy it? Yes
Why?
The technical specs on the LG Xenon sound interesting and the piece is being hosted by AT&T. That's a winning combo. Also, going by the crisp picture of the phone that Boy Genius Report has, the phone looks like a comfortable slider that has an ample display with a good layout for keys; it has all the makings of a great Smartphone.

Technical Specifications:
You can expect the following on the LG Xenon: a full QWERTY keyboard, a 3-megapixel camera, UMTS/HSDPA, A-GPS, WiFi, an accelerometer, proximity sensor, Quad-band GSM, GPRS, EDGE, 2.8″ LCD display and Bluetooth. It also has 100MB of memory but the microSD support is for up to 16GB, so this makes up for the small built-in range.
Pricing & Availability:
According to BRG we can expect a Christmas release for LG Xenon. The pricing has not been revealed yet.
Source: Boy Genius Report