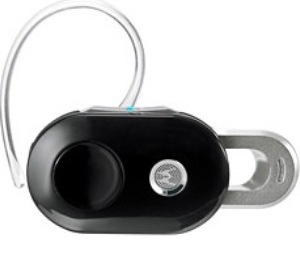 Target Consumer: All mobile users who use their phones in noisy environments.
Should they buy it? Yes
Why? What is the thing that makes you the most mad when in the middle of an important call? It is the common problem of noise cancellation that hinders your conversation. Motorola has come out with two noise cancellation universal headsets – the MOTOPURE H15 and Motorola H780.
Technical Specifications? The great design and size of this headset makes it very appealing. The H15 also sports high quality wind suppression technology, suitable for those who use their phones in noisy environments. The H15 automatically enhances frequencies and volume to improve call clarity in both loud and quiet environments. With 15 minutes of charge you can talk for one hour. While fully charged, the 14g H15 small handset has 4.5 hours of talk time.
On the other hand, the H780 is still lighter than its brother,weighing a mere 11g. However, although it has been developed on the same basic technology, it lacks the wind noise prevention system. It has a solid 7 hours of talk time, with easy to use sliding power switch that lets you see at a glance, whether the device is powered up or not.
Pricing and Availability? Both headsets will be available in Q4 of this year. No official details are available on pricing as yet.
What others are saying?
Motorola says,
MOTOPURE H15 and the H780 are the latest examples of Motorola's innovations that are exceeding consumer demands and driving its global leadership in the Bluetooth accessories market.
Ubergizmo says,
It has a noise-cancelling system To activate it, users can just flip the microphone open. We have not seen it on someone's ear, but it looks really small.
Via: Mobile-Whack