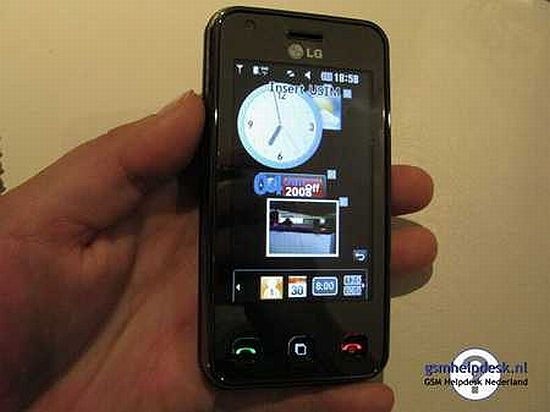 Ever since LG had announced earlier this month its intention to launch its first 8-megapixel camera multimedia touchscreen phone, the digital world has been waiting with bated breathe. Regarded as the successor of the Viewty, the LG KC910 will be the first LG phone with Dolby sound. GSM Helpdesk has quenched our curiosity by hosting a number of pictures of the LG KC910 on its website. The images exhibit the slim sleek device with loads of multimedia features and of course the much talked about 8MP camera.
What others are saying? On the Esato forum Dextrr writes
The old Viewty's UI was sexy but this one looks as good if not better. A lot better than the same old circa ~2000 A100-A200 SE UI.
However, Miss UK says on the same forum
iPhone look-a-like ain't it ! … looks a lot nicer then the Viewty 1 as that was kinda bricky hmm.