Electronics giants Acer and LG plan to enter the tablet market, they will be launching their own version of the tablet at the IFA Show which will be held at Berlin. LG will be launching their G Pad and Acer will announce their smart phone Liquid S2 at the IFA Show with both companies promising that their tablets will be launched at a spectacular event.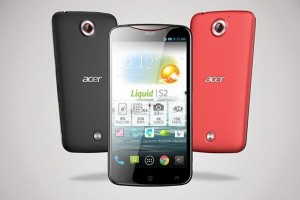 Liquid S2 Features:
This will be LG's second foray into the tablet market; they plan to release an eight inch tablet that will sport a full High – Definition display, the first of its kind. Acer on the other end, will be releasing a phone named Liquid S2 that can record videos 4k format ultra HD. Both these products will be the first of its kind in the market. We have yet to see whether it will make an impact on the market. So how exactly will these phones stand out? The Acer Liquid S2 has a massive screen measuring in at 6 inches; it looks similar to the S3 (with a few recognizable differences). It is surprisingly lightweight and has a matt finish which makes it look good and is comfortable to hold. It has a 2.2 GHz Snapdragon CPU, a 1080p display, primary and secondary camera (13 MP for the rear camera and 2 MP for the front facing camera). It has 16 GB memory capacity which is low considering that it can shoot HD video, but it has an option to expand the total memory. The Liquids S2 runs on Android 4.2.2 Jelly Bean OS, the prototype displayed at the IFA had plenty of good features and hopefully Acer will add more on-board memory before the phone is commercially released.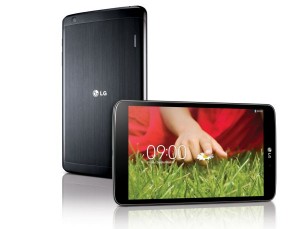 LG G Pad Features:
The second big release at the IFA was LG's G Pad 8.3. This neat little gadget will be released towards the end of September with unofficial plans to sell the tablet in over thirty countries by the end of 2013. The first thing that you notice is the display which is near about 8.3 inches and has a resolution of 1920 x 1200 pixels. The tablet has a thickness of 8.3 mm and only weight as little as 330 grams. The back panel is made completely out of aluminum with plastic at the ends with a glass screen that gives it a premium finish. So it's well constructed. Under the hood, we have the Android 4.2.2 although android 4.3 would be better. LG ha also preinstalled the QPair app which enables you to connect you smart phone with the tablet through which you should be able to view incoming calls and message. The other features include a 5mp camera, 2GB RAM, micro SD slot.