The new and improved range of iMac computers are better than its predecessors, the engineers at Apple have worked tirelessly to upgrade its features, sound, graphics; the processors have also been boosted and you have faster flash storage. The external design is similar to that of the previous models; there are five models in the new iMac range.
Specifications of the new iMac Range:
The estimated cost of the new iMac is estimated at $1,299; the screen sizes range from 21.5 inches to 27 inches across and is powered by a 3.4 GHz processor that is a quad core one. The new iMac models have a total RAM of 8GB and the hard drive is around 1 TB. You will also find the new graphics of Iris Pro pre installed on the iMac. Cupertino, the firm that is based in California, has also launched the different variants of this range. One of the variants has dual memory space and NVIDIA GeForce Graphics (Series 700) and is probably their best iMac till date. The latest models of the iMac are capable of supporting the typical Wi-Fi connection of 802.11ac.  Apple's standard iMac software, the Time Capsule and Airport Extreme are already installed on all of the models. Some of the new iMac may require you to install the latest version of the OS X as the new updates (approximately 8.7 MB) will only work on the v10.8.4 of Mountain Lion.
The 27 inch iMac model will cost you a bit more at &1,799, so obviously the features that it has are higher. It houses a 3.2 GHz processor which is also Intel Core; you can enhance this to 3.6 GHz using the Turbo Boost function. The memory however is standard at 8 GB RAM with a hard drive of 1TB along with NVIDIA graphics and an additional 1 GB for video memory.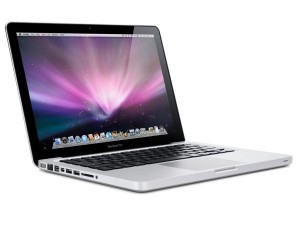 New MacBook Pro in the Near Future:
Apple will also be launching the new updated version of the MacBook Pro range, which was released sometime back in June. The upgraded MacBook Pro models are rumored to have the fourth and latest generation of the Haswell Processor. They may also have an enhanced battery life and even better graphics; it will also be able to support 802.11ac Wi-Fi connections and may have a display that utilizes 4k technology.
Apple will launch the iPad Mini and iPad Mini simultaneously in early October, the estimated date is on the 15th. They may also announce the launch of the upgraded MacBook Pro 2013 here as well.