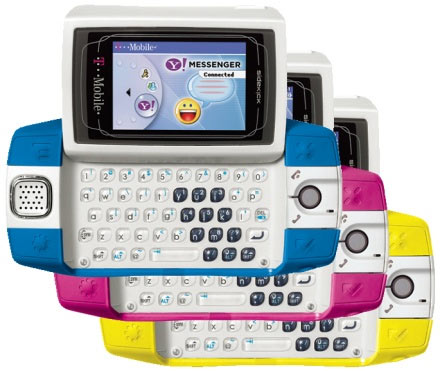 The much rumored and anticipated new Sidekick ID from T Mobile is out in the open via a leaked rebate form.
The Sidekick ID is a low-end phone which is basically a messaging device with all the popular features like AIM, Yahoo! and MSN Messenger clients, e-mail, a web browser. It also has an integrated 'myFaves' feature, which is a craze among T Mobile users.
Though the phone lack a camera and EDGE, but thats what make the price of the phone as low as $99 after $50 rebate.
The Sidekick ID is without doubt the funkiest mobile with an array of the brightest of colours. And with a low price it will be a craze with the teens.
The Sidekick ID is expected to be available April 18 onwards.