Union and separation are ways of life. They bring on growth and development. While the former harnesses synergies, the latter gives an opportunity for individual expression. After a fairly long union with Ericsson, Sony plans to go independent by dropping Ericsson from its brand. The split is expected to take place somewhere in the mid 2012. And there has been a leak that has allowed us to take a sneak peek!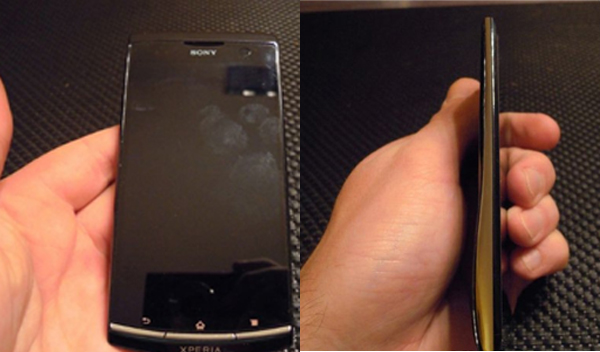 Up till now, nobody had the slightest idea on how an independent Sony handset would look like. But knowing Sony and its thirst for excellence, it was obvious that it would be another wonderful design. And now, there has been a leak that gives us a precise idea of its looks. And going by the looks, it is going to be love at first sight! The Sony LT22 device is also referred to as Sony Nyphon and is most probably going to be a strong player in the Sony Xperia line-up.
The rumored specs of the smartphone are also up for the ears. And they are quite impressive to say the least. It has the ST-Ericsson NovaThor U8500 chip, which is a 1GHz dual-core processor, powering it and making it functional. The display will be a large 4 inch qHD one. The handset is equipped with a rear camera from Exmor that is capable of 8 MP resolution images. the 1GB RAM will ensure smooth graphics and gaming experience while the more than ample 16 GB internal memory ensures that you can store your audio-visual world in the phone.
When the question of OS crops up, Sony probably will launch the handset on the tried and tested Android Gingerbread. But very soon they may upgrade to Ice Cream Sandwich and that will be a real delight for the customers.
The design elements on the rumored Sony Nyphon are similar to that of the Sony Tablet S. The wedge look has been built into the device to make for a mo0re comfortable browsing and typing experience. On the whole, the design in ingenious and elegant. As the first device to be branded under the Sony name, it is sure to make a good start and launch in the market.
Having said that much, a disclaimer also is in order here! We cannot 100 percent ascertain the veracity and authenticity of these images here. Though they look impressive and beautifully sleek, we cannot accept them completely until Sony verifies the claims! All these leaks only increase our curiosity and eagerness for the official unveiling of the various devices at the CES 2012. Exciting days are ahead and we can only wait and watch!
Via: PhoneArena