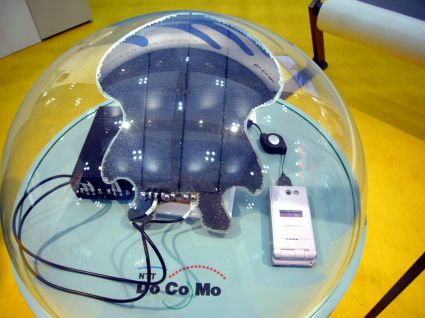 From Japan comes a prototype concept of a portable solar panel to charge produced by NTT DoCoMo.
Yes it is the same company that suffered a massive battery recall. The portable solar panel charger for their FOMA phones is made up of the silicon material and is in the shape of sphere.
This prototype was displayed in the Eco Style Trade fair show in Japan. The device produces aprox. 5.4V of electricity and it contains less of silicon and the design improves efficiency than the earlier attempts.
Via: Babelfish