We are all waiting for the iPhone 6, but before it arrives, let's look at the Nokia Lumia 928. Both phones are pretty powerful with the possibility of the iPhone 6 being more of a phablet than a phone.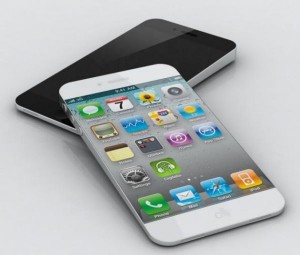 Features on the Apple iPhone 6:
Let's see what sets these two phones apart, Apple promises a bigger screen on its latest version of the iPhone, it could also have the A7 processor which will probably be dual core, is currently being worked on. The 4.8 inch display will give us a crystal clear resolution with the Sharp IGZO that will be installed on it. The camera on the Apple iPhone is of 12 mega pixels along with an LED flash. Apple has also promised to include a bigger battery that will significantly enhance the performance of the phone. The iPhone 6 will launch on iOS 7.2. the internet was flooded with a lot of concept ideas over the iPhone's new look; everything from glass slabs, wrap around screens, retractable screens and even water fueled batteries!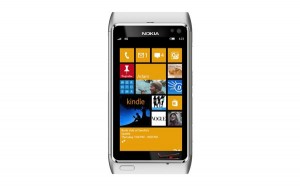 Features on the Nokia Lumia 928:
The Nokia Lumia 928 has a 1.5 GHz Qualcomm Snapdragon processor, probably dual core; but with a five inch AMOLED screen it may not be able to compete with the iPhone 6. The camera is around 8.7 MP which may match up to the iPhone but it is paired with a Xenon flash, f2.0 aperture and a Lytro style LED flash. So the strong point of the Nokia Lumia 928 would probably be the Pure View camera. The photos that you take can be shared through email, Flickr, Tap, Bluetooth and social media outletsThe screen size totals to about 4.5 inches with a WXGA resolution of 1280 x 768. The maximum talk time is seventeen hours and the standby time is a whopping 513 hours. The Nokia Lumia 928 has a very premium look to it, the glossy clear black screen has Gorilla Glass on it, and you can control the brightness for enhanced readability in very harsh sunlight. It also has an Orientation, Proximity and Ambient Light sensors. Just like the iPhone 6, it has external keys to control the camera, volume and power/lock function. These controls are standard across most phones, both phones also use a full touch input method. The Nokia Lumia also has a secondary camera; the primary camera is capable of recording video on full HD format. The Lumia 928 also supports audio and voice recording; you can also play music and radio on it.