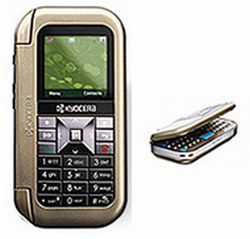 This one is proudly termed as the "text messaging machine" the Lingo, which is the brand new entrant from the house of Kyocera. It has a 1.3-megapixel camera, Bluetooth, a Li-ion battery that bestows you with a whooping 200 hours of standby time.
It features voice recognition software, dual color displays, and a speakerphone to boot the whole mobile system.

You can get this QWERTY upholster clamshell cellphone running on Cricket, and mind it, don't confuse it with Nokia's communicator series though.
Via: Phonescoop