The Samsung galaxy has become something of the flagship of Samsung in recent years. Although the South Korean tech giant is known for its high end curved screen, superb display phones of the Note series, it is the Galaxy series which serves the middle class customers and keeps the company grounded. The J7 Max is yet another phone launched in the series aiming to get the mid range consumer's interest. Here is a basic review of the new piece:
Basic overview
J7 Max has a 5.70 inch touch screen display which is common for most phones today. The resolution isn't the kind you'd get with a Samsung Note or Edge phone but at 1080 by 1920 pixels it gets by with a decent display.  In built memory is 4GB and storage space is 32GB with an expansion capability of 256GB with a memory card. The phone is metallic which is good, though nothing spectacular. The 3300 MAh battery is good (though most phones released in 2017 have a minimum 3000 mAh battery) and will last a good 8-10 hours on single charge. The phone weighs about 180 grams.
On the usage front the Samsung Galaxy J7 is dual SIM and has both 3G and 4G connectivity.
Camera
Samsung has always made sure that its phones are equipped with a good camera and the J7 Max is no different. Both its front and back facing cameras have a 13MP resolution which is pretty good. The camera in app settings is also refined in that low light setting which is not an obstacle to getting good clear pictures. For a mid range phone the camera equipped with the phone is good.
Performance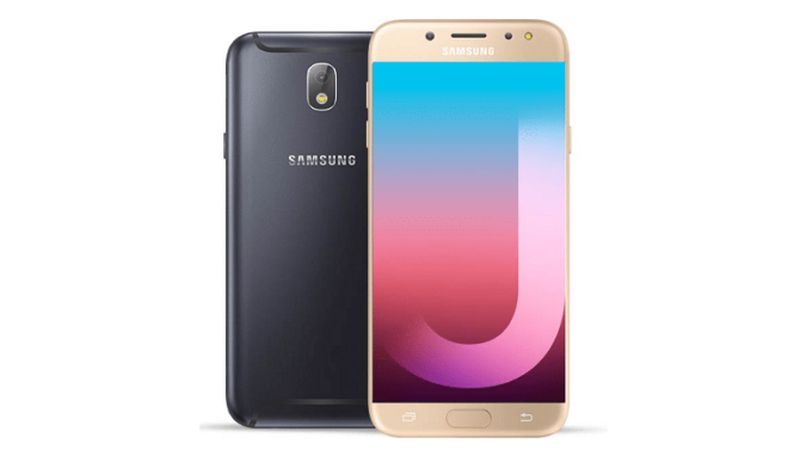 The 4GB ram allows for a smooth experience on the phone, even when multitasking. Most apps can be opened simultaneously and even with Samsung's reputation of heating phones the J7 Max doesn't get too boggled down if the usage is too high. The Smartphone features most used by today's generation like Instagram which require special editing features like filters and live stickers are easily handled by this phone without issues.
Samsung pay
One special feature that Samsung has launched with its recent phones is the Samsung Pay option wherein one can send and receive money through a Samsung app which works like a mobile wallet. Samsung states that even bank details needn't be filled, and the system functions on the basis of a code which is scanned and the money transferred. The galaxy J7 max comes with the Samsung pay feature.
All in all this is a decent entry into the mid range field by Samsung and the J7 Max is a great budget phone to own.