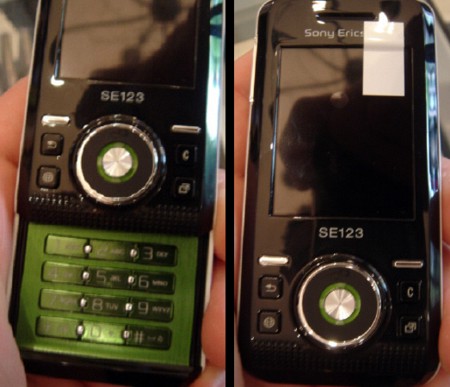 Sony-Ericsson clearly stands out the winner as far as rumored cellphones are concerned. Only last week, we saw the photos of the highly speculated Sony-Ericsson P700. Now, a website has again claimed the first information about a new Sony-Ericsson phone.
The new phone is speculated to be the Sony-Ericsson S500i. The high-end phone looks classy in its high-gloss exterior.
The slider has an unusual green keypad that adds to its elegance. It features a 2.4″ 262K colours LCD display with QVGA resolution. Bluetooth connectivity, an integrated 2MP camera and UMTS/HSDPA compatibility are some of the known features of this new phone.
The beauty of the new phone is unmatched and we should expect some more information about the new phone very soon.