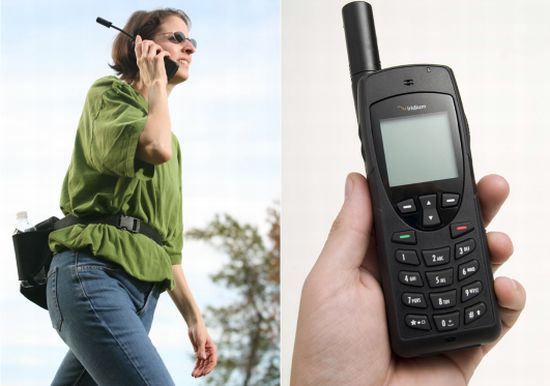 Target Customers: People who work in or travel to remote locations.
Small, light and water resistant, the 9555 hand-held satellite phone is designed to travel. Perfect for rugged and remote environs, the Iridium 9555, however, offers only the basic functionalities. The firm has chopped away 27 percent of the weight from the previous model named 9505A and they have also managed to reduce the volume by 30 percent. The menu works with 21 different languages and people on the move will love this feature. Iridium claims a 98 percent call completion without any worry of the call being dropped for first three minutes. Very simple to use and meant for outdoor use only, it's a good choice to carry along on your next trip.
Technical Specifications: A speakerphone, Illuminated, weather-resistant keypad, bright screen, mini-USB data port, SMS, E-mail, standby time of 30 hours, 4 hours of talk time.
Don Thoma, executive vice president, marketing, Iridium said:
The 9555 is, by far, the phone that first responders will want to have on hand for backup emergency communications in case of natural or man-made disasters.
Pricing & Availability: The 9555 rugged phone will come in the month of November for an unknown price tag.
Via: Electronista
/ Press Release