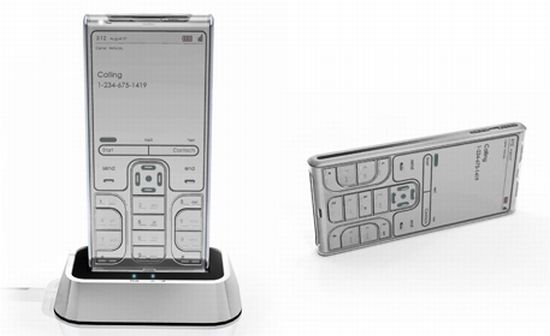 Designer: Anthony Reed
E-ink displays are already here and the E-ink concept phone by Anthony Reed draws inspiration from the same. The phone enjoys a very simple grid styling that keeps everything intact within the gray scale range of the display. If you are really into black and white, the E-ink phone is sure enough to impress you. The shiny exterior of the phone is a delight to the eyes. The phone looks to have its own charging station.
About the Designer: With a great experience of working with various design houses, Anthony Reed specializes in Industrial Design, 3-D Modeling, and Packaging.
via YankoDesign / UberGizmo