Photojojo's new iPhone Shutter Grip is really a special tool for iPhone photography enthusiasts. The Shutter Grip is a simple device that will let iPhone users hold the phone sternly while capturing images and video clips. Instead of iPhone's touchscreen, you can use the integrated camera buttons of the tool to shoot both video and stills. Indeed, it makes iPhone photography further smoother and enjoyable.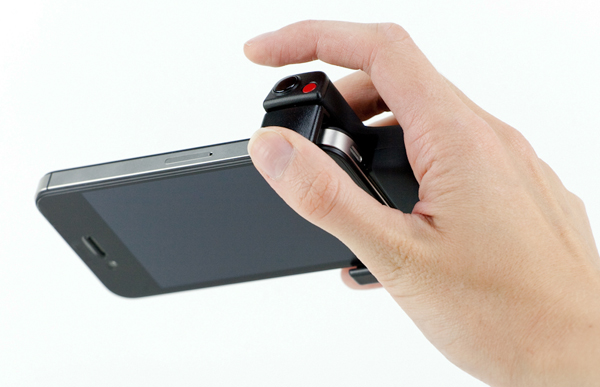 The iPhone Shutter Grip needs to be attached to the iPhone's connector dock. Along with helping you hold the iPhone sternly in your hand, it will make photography with the device a simple task. The pair of built-in buttons on the tool can be hit to capture video and stills. On a single click, you can even switch to video capturing during a still photography session and vice versa.
The iPhone Shutter Grip, which rocks an ergonomic style, will make your iPhone look like a smaller SLR camera. With additional buttons for photo and video capturing, it will be a fun for photography enthusiasts to play with the iPhone. The Shutter Grip fits well on most of iPhone cases meaning that you can keep the protective cases on your precious smartphone while going out for a photography spree.
Since the Shutter Grip firmly rests your iPhone in your hands, photographs will have no clutter at all. And similarly, you can capture video with no fear that the device will fall down during busy movements. The iPhone Shutter Grip, which comes for $40 from Photojojo, works with the iPhone 3GS, 4 and 4S and iPod touch as well. For better functioning of the Shutter Grip, you need to install the Belkin LiveAction Camera App on your iPhone, however.
Via: UberGizmo