It's indeed pretty difficult to not let your cat out the bag, especially when tittle-tattle bugs are always buzzing the town. And, the same seems to have happened with Apple's highly anticipated iPhone 5 as well. If go by the ongoing predictions, the innovative manufacturer is silently working on their upcoming 'iPhone nano' behind the closed doors.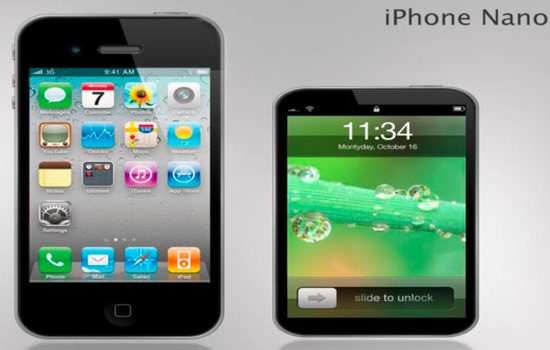 Although there were some tidbits about a trimmed, smaller iPad version before this, the talk of a more entry-level iPhone, however, is yet again gaining some momentum. In fact, some are even saying that the iPhone nano will be accompanying the next iPhone model from Apple. Well, we would rather like to stay low-pitched there!
But if you remember, this isn't for the first time when murmurs for an entry-level iPhone nano have surfaced. Back in 2007, something similar had occurred too. However, it's China Times this time who caught a sneak peek of what's running inside Tim Cook's mind – and a cheaper iPhone for the year is what the source presumably latched onto.
If so, it would indeed be great for all those who were hanging onto their hats to lay hands on the awesomely innovative iPhone smartphone. But to get a reality check, iPhone 5 with nano seems more like a 'castle in the air' for now, at least to us. After all, every single version of Apple smartphone has had reasons enough to sell for the highest price in the globe.
Though the company is yet to come out and divulge some official details, iPhone 5 with nano still appears to be exceedingly intriguing. And even if it was some 'rumor mill' in the action, we must applaud the perfect timing – exactly when Apple is expected to release its sixth-gen iPhone later this year. Wow!
Via: Slashgear