Intex has been a leading computer hardware and peripheral manufacturer in India. Intex recently started to manufacture mobile phones. Today, they announced their new dual-SIM phone called Intex Yuva. As the name suggests, the phone is targeted at youth. We all know that young people have more cellphone usage, so they need extra battery life. This is a key feature of this phone.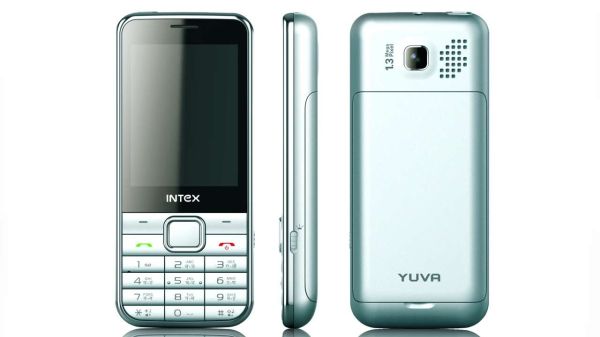 This sleek and stylish cellphone comes with a great value for money, which makes it ideal for students. It has a 2100 mAh battery that ensures a talk time of 8 hours and standby of 500 hours. It has a 2.6 inch display and a 1.3 megapixel camera on the back panel. One interesting feature is remote controlling the phone from another phone. For this, first a code is needed to be sent through SMS and then you can access phone book, messages and call history.
Intex's General Manager, Sanjay Kumar in a statement said that they have observed the cellphone usage pattern and they found it to be changing dramatically. He also emphasized that young people are using cellphones for a variety of purposes, ranging from professional work to talking to friends. Youngsters use cellphones heavily and have less time to charge their phone. So a big battery is must. Intex is trying to help people out with innovative products.
This phone also takes care of entertainment by its mp3 player and FM radio with recorder. Memory is extensible to 16 GB via micro SD cards. It has a Bluetooth and USB for file transfers. You can use internet too with the help of GPRS. The internal memory can save 1000 contacts and micro SD can also be used to save more. Made with two languages this phone would cost Rs.2,890. A handy purchase for all the youngsters.
Via: Moneycontrol