The Samsung Galaxy S2 has already been hailed as the best selling smartphone of the year despite the launch of the new iPhone. To take advantage of the fact that its biggest rival doesn't really offer many options to buyers looking for a mid-range phone, Samsung is rumored to be set to launch a baby brother to the Galaxy S2 that could be called the Galaxy S2 Plus. A few blurry leaked pictures and a bunch of rumored specs suggest that the model bears many similarities to the original 2011 model year Galaxy S2 handset.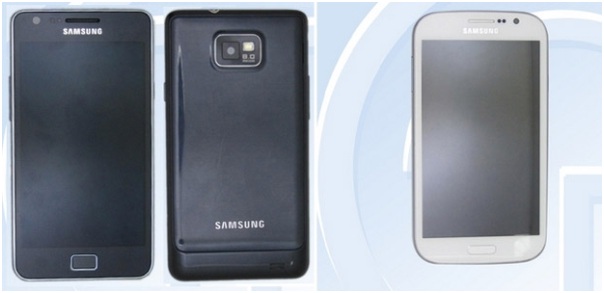 The handset is rumored to be laced with an Nature NX interface, Android 4.1 Jelly Bean OS, 8GB internal storage, a 1,650 mAh Li-ion battery, 2MP front camera, 8MP rear camera, a micro SD card slot supporting up to 32GB as well as 16GB/32GB internal memory, 1GB RAM, Android 4.1 Jelly Bean OS, Cortex A9 1.2GHz dual core processor and a 480 x 800 pixels Super AMOLED Plus capacitive touchscreen display measuring 4.3 inches. The handset is set to be offered in Dark Blue and Chic White colorways though more colors for the handset could be announced closer to its launch.
The same source also leaked the first images of the Samsung Galaxy Grand Duos that is rumored to have a 2,100 mAh battery. LTE3G, NFC, Android 4.1.1 Jelly Bean OS, Samsung Exynos 4412 quad-core processor also seen in the Galaxy S3 and a 800 x 480 pixel resolution on the 5 inch display. The handset is known as Baffin internally for the time being. The source did not give a specific launch date and pricing range for the model though industry watchers believe that the Galaxy S2 Plus could make it into the markets within the next couple of months.